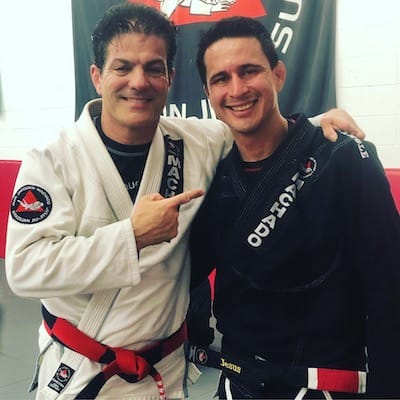 Professor Hernando Thola Jr
Alpha Jiu-Jitsu + Fitness is led by Los Angeles native Hernando Thola. A Brazilian Jiu-Jitsu Black Belt under Master Jean Jacques Machado who worked extensively with revered instructors such as Romulo Barral, Felipe Carsalade Pena, Edwin Najmi, Bruno Antunes, Jay Zeballos and John Danaher.

Now in North Idaho, Hernando shares his valuable lessons, techniques and experiences with his students.
Lineage: Mitsuyo Maeda > Carlos Gracie Sr. > Carlos Gracie Jr. > Jean Jacques Machado > Hernando Thola Jr.