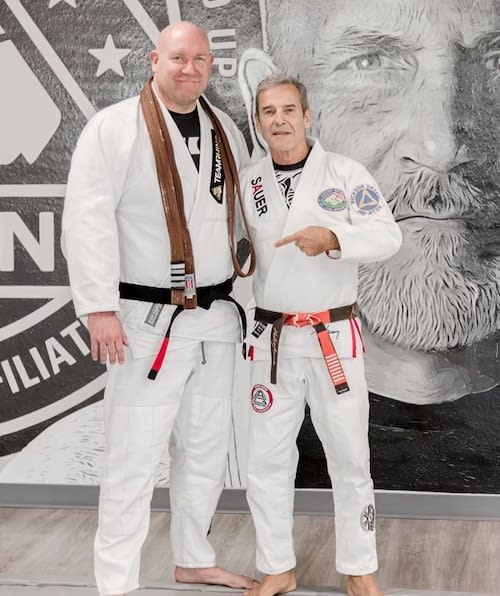 Professor Jeff Walther
Professor Jeff Walther was born and raised in the Pacific Northwest and settled in Coeur d'Alene in 2002.
He started his jiu-jitsu career in 2007 earning his Gracie Jiu-Jitsu Black Belt from the legendary Master Pedro Sauer. He is an expert in self-defense and combative jiu-jitsu and has a passion for teaching very technical jiu-jitsu.
When he's not training or teaching jiu-jitsu, he is a Police Captain for the largest police department in North Idaho. Serving for over 20 years, spending a good portion of his career on specialized street crimes teams and federal task force positions before promoting to a command level. He is a Police Defensive Tactics Master Instructor and a court-certified use of force expert.
He brings with him the largest and most comprehensive, street-relevant, law enforcement jiu-jitsu training program in the region. ALPHA Training Center is where the cops train!
In his off time he enjoys living the jiu-jitsu lifestyle with his wife and three boys, hiking, boating, wake surfing, and swimming.
Mitsuyo Maeda > Carlos Gracie > Helio Gracie > Rickson Gracie > Pedro Sauer > Jeff Walther