New Year's Day is upon us and with it many people are resolving to do things differently than they did the year before. Common New Year's resolutions are the following:
Exercise every day

Lose weight

Get in shape

Wake up earlier

Eat healthy

Be happy
Typically, a New Year's resolution only lasts about a month before people give up for various reasons. Either it's too hard, they didn't have the wherewithal to achieve their resolutions, or they didn't end up setting reasonable resolutions.
That's the kicker.
Reasonable resolutions.
The dictionary defines "resolution" as "a firm decision to do or not to do something; the quality of being determined or resolute." Oftentimes when someone resolves to do something--whether it be something small, like giving up syrupy drinks for the year, or large, such as lose x amount of weight, they have good intentions. However, when they break their resolutions, they feel defeated because they weren't able to do something they had resolved to do. It is something that can easily tear down mental health and bring one to an unhealthy state.
The term "resolutions" is a rigid word. The term "goals" would be better.
The dictionary defines "goal" as "the object of a person's ambition or effort; an aim or desired result." Setting goals is a better way to aim at desired results and life change throughout the year. Then, if a goal is not met, there isn't necessarily the feeling of disgrace or worthlessness as there comes with not meeting a resolution.
It's necessary in life to make goals. If we do not make goals in life, there is nothing to work toward. There isn't something to achieve and there won't be a sense of productivity or success. It's important to keep these goals manageable.
A college student could have a goal to start Jiu Jitsu and be a blue belt by the end of the year. For her and her current situation, this is not a feasible goal. Classes, schedules, studying, and extra-curricular activities must be accounted for. This doesn't leave much room for starting Jiu Jitsu and in eleven months becoming a blue belt. However, if she changed her goal to be something more manageable by setting a goal to 1) start Jiu Jitsu and 2) come to three classes a week, this is a goal that is more manageable and is dependent solely on her.
Setting benchmarks and goals for yourself is important. It gives you something to work toward and achieve. When you hit that goal, you're able to set a new one. When you hit that one, a larger goal can be set. The process repeats as much as it takes for you to get to where you want to be.
Try setting your goals up like this: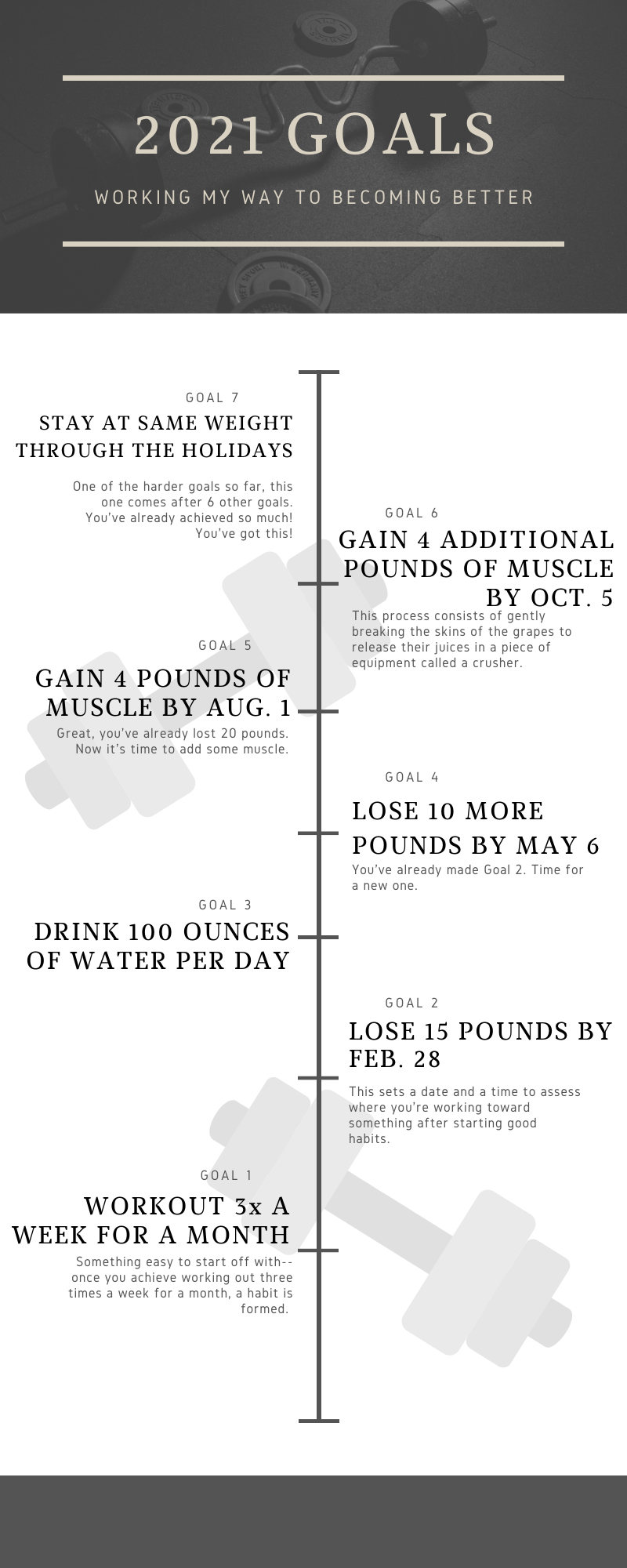 By starting from the bottom with easier goals, then working your way up to harder goals, you're able to achieve more because you gave yourself realistic goals vs. unrealistic resolutions.
If this doesn't work for you, or you want to break down your goals in order to achieve them better, try something like this: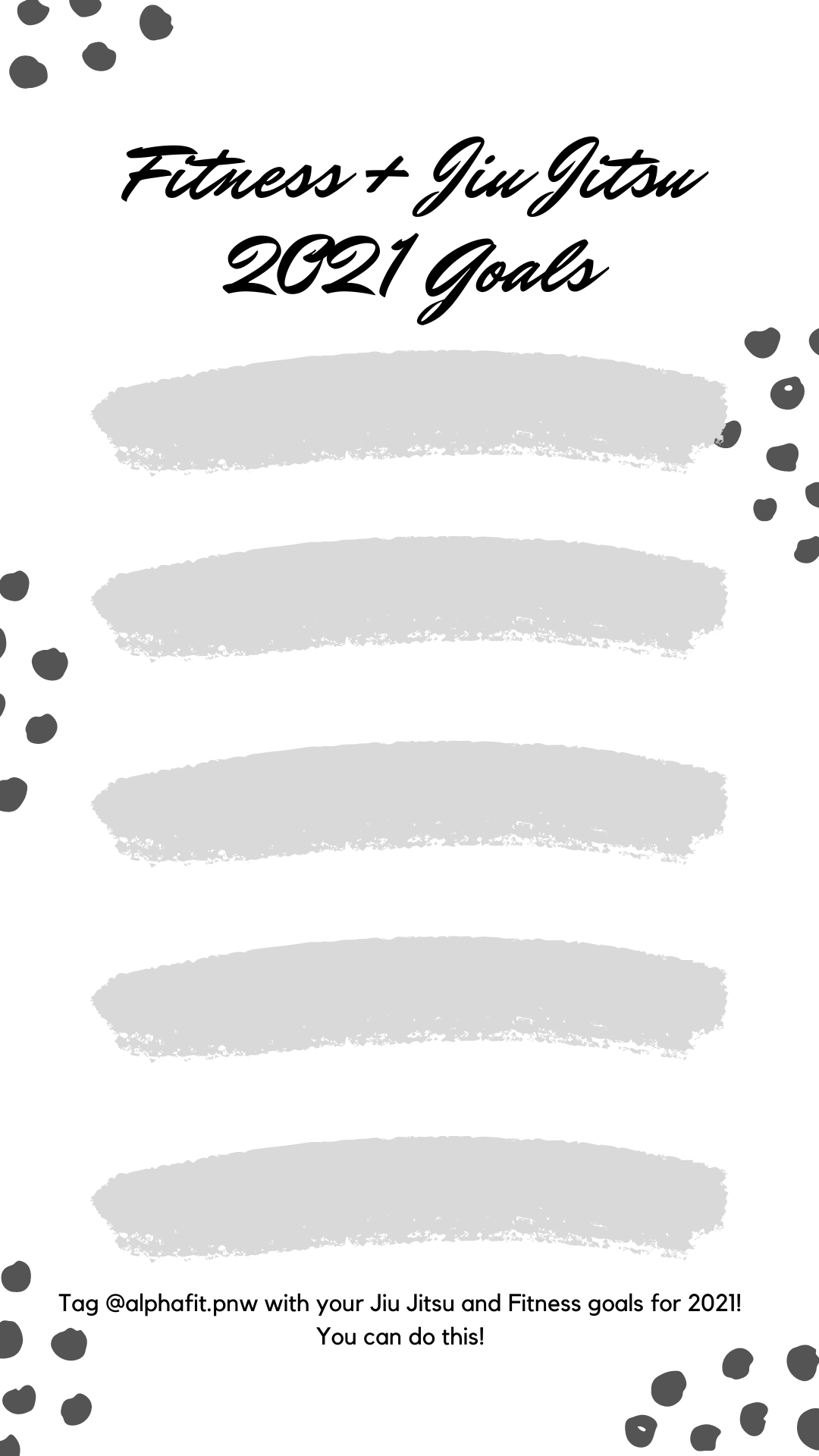 First, you state your goal. Then how you're going to achieve it. Add in what you might need help with--it's okay to ask for help and know your limits! Finally, set an achievable date.
We, at Alpha, are committed to helping you achieve your fitness and health goals. 2020 brought so many success stories! We've had students lose 20 pounds of fat and gain several pounds of muscle. We've had students quit their unhealthy eating habits and switch to healthier options for food. Whatever your fitness or health goals are, we're able to help with that.
See you in 2021.