Mission Statement: We are dedicated to providing a Christ centered training environment where all are welcomed. Within our facility you will find a safe, clean, and family based environment.

Core Values

Leading people to Jesus through a healthy lifestyle
Integrity
We believe in the "Golden Rule" and keeping our word
Servant Mentality
We believe in leading from the front and going the extra mile
Accountability
We believe in extreme ownership, no excuses, resolutions and restoration
Always Improving
We believe in adapting with the times and constant improvement in our spiritual, mental, emotional and physical well being
Teamwork
We believe that each team member is vital to the lifeblood of Alpha and we are all here working together for a larger purpose.
Fun
We believe in maintaining a positive and upbeat environment where everyone feels like family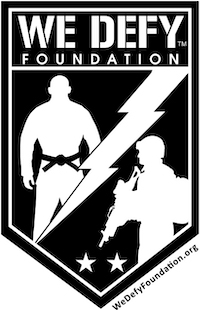 Proud partner of the WE DEFY FOUNDATION